This custom desk mat arrived today from China . Very very impressed with the picture quality. The material is basically a type of neoprene with a rubber backing, so whatever they used as an ink must be pretty good to stick to it.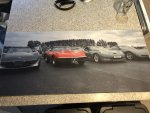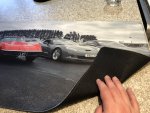 The picture itself is from the last Silverstone Classic and i did the colour wizardry myself.
edit:
it measures 90cm x 40cm, cost £14.99 and took 2 weeks to arrive.
Last edited: