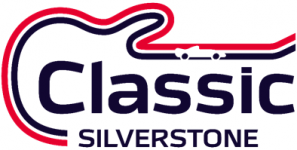 The 2022 Silverstone Classic will take place over the Bank Holiday weekend 26-28 August and the Club will have a dedicated area as usual.
TICKET SALES WILL COMMENCE ON THURSDAY 25 NOVEMBER (the Launch Day).

Anyone buying tickets on the Launch Day
will be entered into a special draw giving a chance to win a 'Golden Ticket' with benefits including (terms and conditions apply):
· A pair of weekend tickets to the Formula 1 British Grand Prix in 2022 (1-3 July)
· A Silverstone Single Seater Drive Experience (this won't be during the event itself)
· A VIP experience at The Classic courtesy of MATCH hospitality
· A pair of Sunday VIP hospitality, courtesy of Adrian Flux
· A full set of 4 tyres up to and including 19" (subject to availability), courtesy of Yokohama HPT. The tyres will be delivered to any UK address (home, office or tyre fitting depot) but the tyre fitting is at the winner's cost (Black Ticket)
· A complete care package for a Motul makeover (includes lubricants, additives and a care package) (Red Ticket)
The Club Package offer is for two adult admission tickets and one vehicle display pass. Members will need to use the CCCUK Code which is available in the Members Forum here:
You will need to create a new account with Silverstone to purchase tickets.
There are two-tiers of pricing for display packages for tax exempt vehicles (pre 1982) and non-tax exempt vehicles (1982+). There is limited availability of packages at the launch price so please book early.
The final deadline for purchasing a car club display package is 31 May 2022. Please note that the sale of car club packages may end prior to 31 May if the display areas become full.
Admission tickets will be available to download in early 2022 and Vehicle display passes will be posted out two weeks prior to the event date.
The package can only be purchased by a club member intending to display their vehicle with the club and using the unique booking code dedicated to each individual car club. Members cannot take advantage of the display package and its pricing if they intend to park in the public car parks.