Hi.
Does anyone have any opinions on the C5 for sale with the company Motodrome?
Its been for sale for quite a few months and the price has slowly been dropping.
Used 2002 Chevrolet Corvette for sale in Oxfordshire from Motodrome.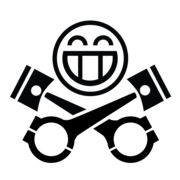 www.pistonheads.com
Motodrome - Motor Traders based on the Oxfordshire/Berkshire Borders
The photos are poor and a few minor issues are pointed out in the walk around video but has anyone seen the car IRL?