This weekend is Test Weekend for the 24 Hours, so of course, June & I were there, to witness the beginning of the "Last Hurrah" of the "real" Corvettes at Le Mans! They looked great as ever.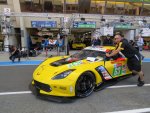 The 63 car went for scrutineering first, a much tougher examination than the guys are used to in the US!
The 64 was up next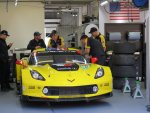 Among the items verified is the abilty to ift the cars with the "Manitous" positioned around the circuit in case of accident, every car is checked!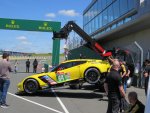 Next up was a chance for the Le Mans Extraction team to ensure they were familiar with every car, so of course, they had a couple of practice runs with the 'Vettes, "retrieving" one of the crew who was acting as an unconscious driver!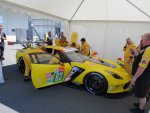 They managed to pull him out through the roof hatch!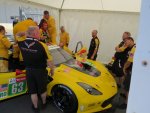 Scrutineering finished for the 64 car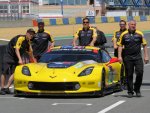 The C7 isn't the only car we will see for the last time this year. BMW have announced their withdrawal from the WEC and Ford will be puling out as a factory effort in both the WEC and the IMSA series at the end of the year.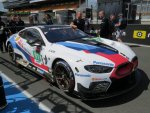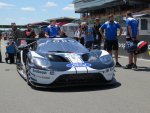 Corvette may not be the invincible force at Le Mans that it once was, but let's not forget......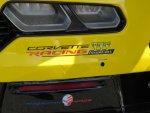 Of course, we're hoping that this car is all ready and waiting to take "our boy" Olly Gavin to the top step of the podium in a couple of weeks!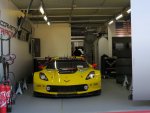 Oh, and we had some great conversations with Danny and DJ, about private car collections and collectors, old C5R and C6R spare parts, farming and Delphiniums!
Last edited: