Some of the younger guys around here may not remember bias-ply tyres that came on all North American cars, back in the day. Suffice it to say that they were the equivalent of hockey pucks on ice...meaning little to no traction. Further, due to the tight wheelwell openings in the C2 design, later improved in C3, tall-narrow tyres were the norm.
With that in mind, here's a road test from the March 1966 issue of Motor Trend magazine (53 years ago)...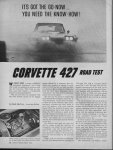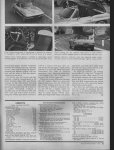 And, just for fun, here is one of Steve McQueen's personal favourites, from outside one of his movie shoots. His 1966 RPO L72 (427/425hp) coupe, with the same engine as in the article above...