Just finished upgrading the alternator on my 1989 C4, from the CS130 to a CS144 from an 1997 5.7l Camaro.
Can't recommend the upgrade more, total install took 40 minutes and that included the modifying the upper mounting lug, removing above 4mm from the back of the lug.
Other than that it was a very simple install.
These upgrades are well documented in corvetteforum.
It has gone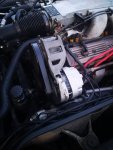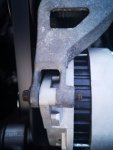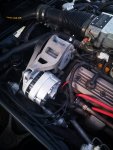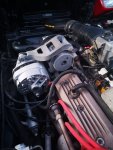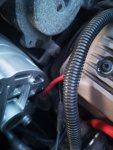 from barely 13.4v when hot and Idling, 600rpm, with a full load, lights, heater et all to a solid 14.5v.
No more charging and battery issues that plague the C4s with the CS130 alternator, cost all in from Rockauto £130 including carriage and duty, no exchange required, new alternator.
I have attached a few photos below of the final install, looks like it is a factory install.