Just this past week was the first anniversary of Rick Berry's passing. I have never known a person so dedicated to promoting the Corvette lifestyle. Founding member of the First State Corvette Club, also a founding member of the National Corvette Museum. Has many memorabilia items signed by Zora, and many other prominent people responsible for the bringing about of the Corvette.
He had by far the most pieces of documented memorabilia (reportedly 20,000+) than anyone I know. Rick would open up his "museum" to anyone who wanted to see it. Folks came from around the country to visit. He often entertained many Corvette clubs from all parts, with many coming back more than once, some would make it an annual visit for their new members. It was always open for club members.
He traveled to Le Mans, shipped his C5 pace car TWICE to participate in the parade.
I do miss Rick, just a walking encyclopedia of Corvette knowledge. At meetings, he was banned from participating in the trivia contest (not really, he recused himself
).
After his passing was a Remembrance of Life gathering at his home/garage/museum. Several hundred folks showed up to pay their respects from family members, neighbors & friends, club members, various auto groups, Duck's Unlimited, business associates, military affiliations, police & fire, local government officials, etc. Nothing but kind words, interesting anecdotes, funny stories, and Rick's many accomplishments in the Corvette world. He will be sorely missed, his guidance with anything associated with Corvettes was a God send.
Just a smattering of the many photos taken at Rick's museum. Rick collected Corvette pace cars, often the real deal, numbered cars from the Indianapolis pace cars.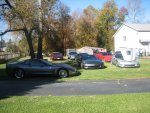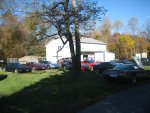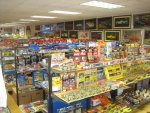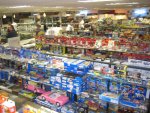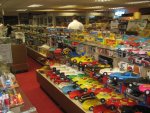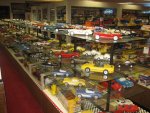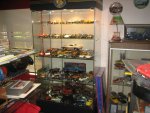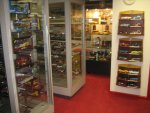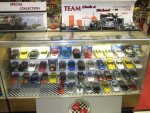 Last edited by a moderator: