Jan Magnussen: Thank you for all the Corvette memories
By Jan Magnussen
Drive It's blogger Jan Magnussen has run his last race for Corvette Racing in the US IMSA championship, and here's his goodbyes to a team that the last 16 have been as a family for the racing driver.
As a racing driver, it's always hard to leave a team - but even harder when you've been a part of it for 16 years. But this fall, it became official, and the 2019 edition of Petit Le Mans - the final of the IMSA championship at Road Atlanta in October - became my final race for Corvette Racing.
My first race I drove in 2004, and I've been behind the wheel of a yellow Corvette for more than 150 races. Together with the team, I have fulfilled some of the biggest career dreams - including four wins in the 24-hour race at Le Mans, five wins in the 12-hour race at Sebring, a stunning triumph in the 24-hour race at Daytona and four IMSA championships. And none of those achievements would have been possible without the amazing people behind Corvette Racing.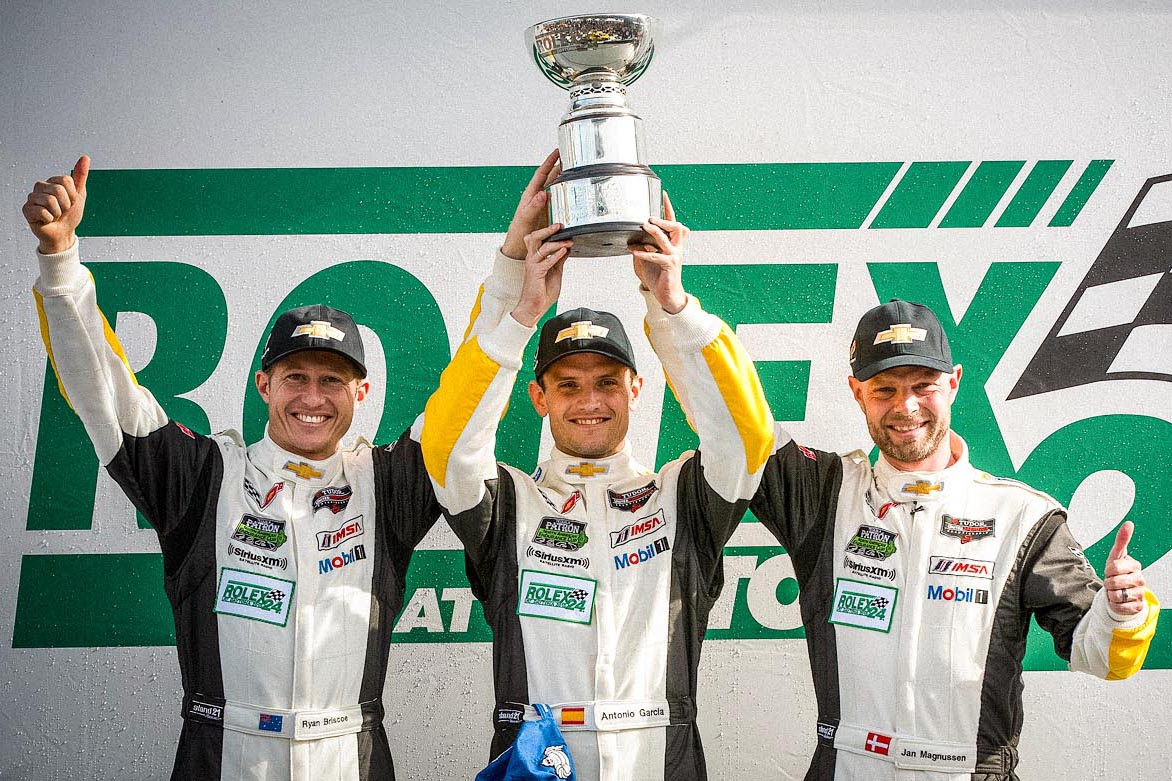 I am so grateful. Not only for all the results we have achieved together, but also for all the memories and experiences that Corvette Racing has given me off the track. When you spend 16 years of your career and much of your adult life with a team, most of whom have been from the very beginning of the program, it all automatically becomes one big family. Corvette Racing has been my American home and it has been an amazing journey with some extremely dedicated people.
While this is the end of the journey with Corvette Racing, it doesn't mean I'm done sitting in a racing car. Fighting on a race track is something that flows in my blood. It is part of the human being that I am. That is why I continue my career in 2020 - and in the years that followed. When am I done? I am often asked this question (must have something to do with my date of birth) and my answer is: As long as I can deliver something to the team. The day I can no longer do that, I put my helmet on the shelf and find something else to do. And that's how I've always had it. In fact, I think many people feel that way - no matter what job you have.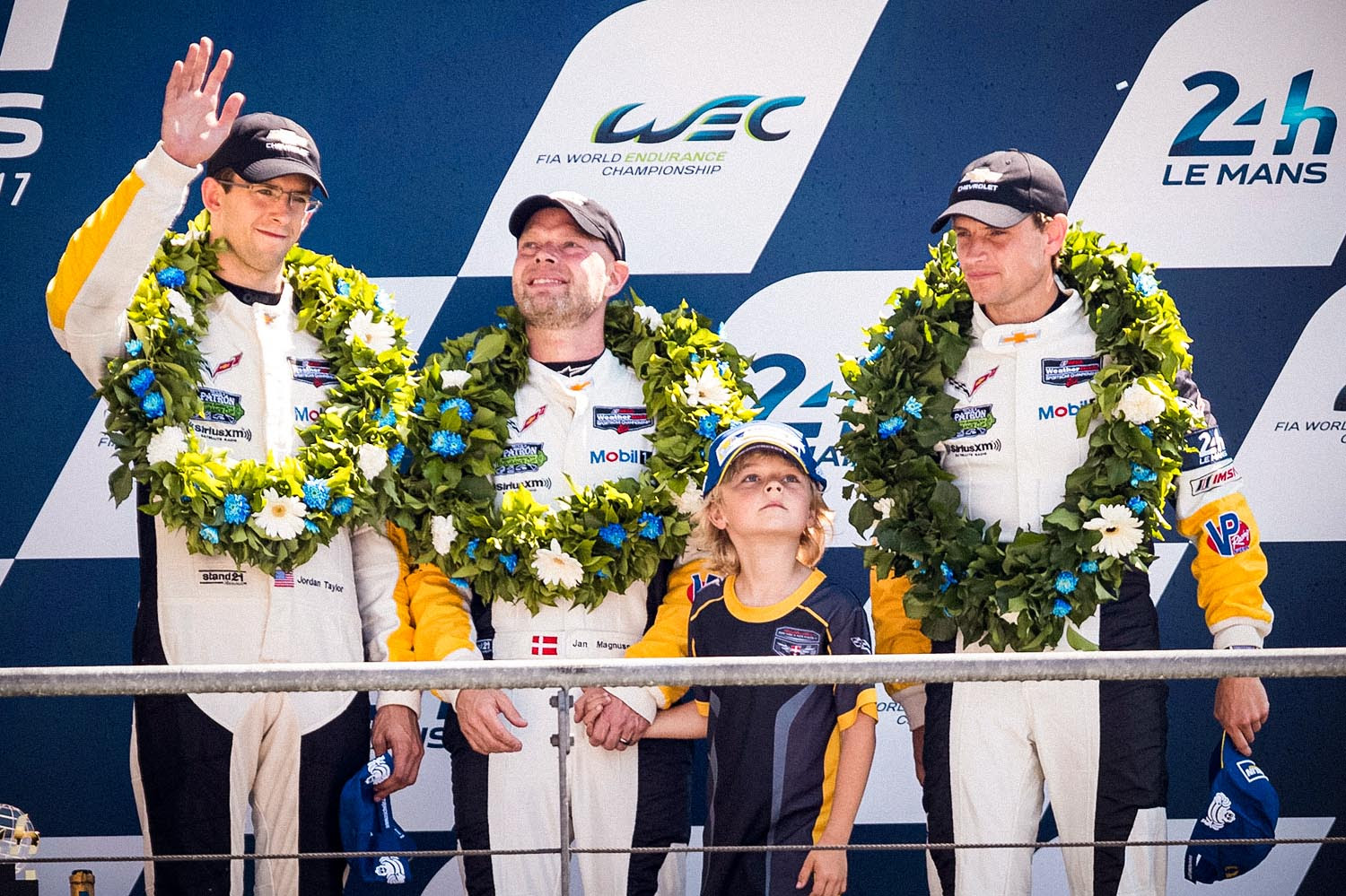 But as things are now, I certainly don't feel like I'm done. And the many announcements following the announcement of my stop at Corvette Racing confirmed me in my theory. Already in early 2019, I embarked on a new adventure with Ronnie Bremer and MB Racing - a project with solid support and exciting perspectives, which I expect a lot in the future. In December I got the opportunity to test an LMP2 racer with Danish High Class Racing in Bahrain. And then I look forward to April, when the first section of TCR Denmark will be released, where I will stand for LM Racing.
With Corvette Racing I have achieved a lot of great results and I cannot thank all the people in the team who have made the last 16 seasons memorable.
Thanks to Gary Pratt. Gary is one of the founders of Pratt & Miller, the company behind the impressively fast and safe racing cars I've had the pleasure of driving more than 150 races with. It is Gary's team of dedicated and innovative engineers and developers who have created the foundation for the success we have achieved.
Thanks to Dan Binks. Dan has been responsible for my car since I first set foot in the workshop. But most of all, he is known for being the one to create a team crew that is known throughout the IMSA paddock and at Le Mans to be the most effective in the industry - and a team that never gives up.
Thanks to Kyle Milay. Kyle is the chief engineer for my car and thus the one who puts in place the strategies that have secured us a number of times a win or a top result - even when we didn't really think it was possible. Much of the credit for our achievements and our stability over the years must be attributed to Kyle.
Thanks to Antonio Garcia. Antonio has been my teammate since 2012, and I can't think of a better person to share a racing car with. He is smart, clever and crazy fast. I am so happy and grateful that we have accomplished so many things over the last seven years and have given the team the results they have earned with all their hard work.
And especially to all the fans. There should be no doubt that I will miss the Corvette supporters, both in America and at Le Mans. In the end, it's the fans we work for, and without the support and support that we ran after race brands out on the racetracks, we wouldn't be able to succeed with the results we've struggled for.
America has been my second home country since running my first race for Panoz Motorsports in 1999. It has been an incredible journey and I am strongly committed to returning to the US racing lanes again. Maybe this year ...